Virtual Workshop: All talks will be recorded in advance and be made available from January 15th 2021 until March 31st, 2021. During this timeframe, every talk will be coupled to a virtual (chat) discussion room for speakers to interact with attendees in asynchronous Q&A.
Introductory video here!
The workshop will be online until March 31st. If you missed the live session – do not worry! All materials are available to watch until March 31st!!
Fees: Free for 2020 GIDRM members. GIDRM membership is € 35 (USD 41) [ € 20 (USD 25) if you are aged under 28] for non-GIDRM members. This fee includes 1-year GIDRM membership which will remain valid through 2021 and will include free access to all 2021 GIDRM days and school held online.
Sign up here (handled through the GIDRM website – see below screenshot).
This is what you will see on the registration page: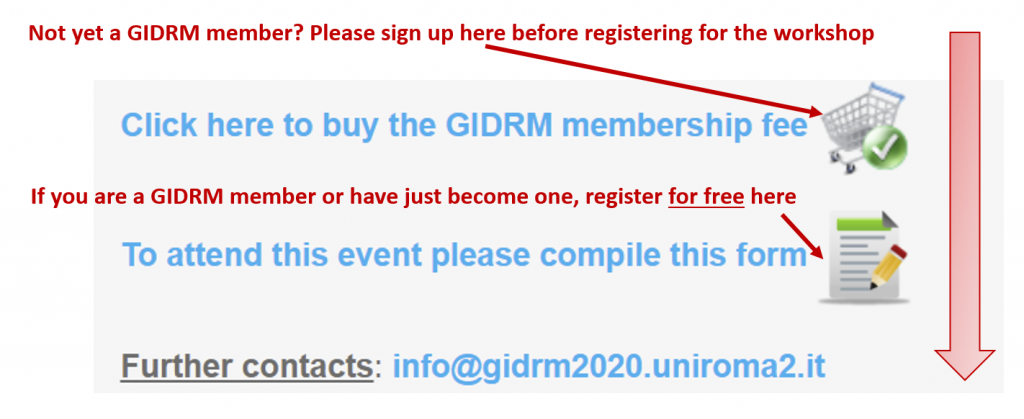 ECM
After signing up for the workshop as GIDRM members, you will be eligible for 30 ECM credits [no cost]. TO SIGN UP FOR CREDITS AND TAKE THE ECM TEST PLEASE CLICK HERE. You will be asked to certify your workshop attendance.
Contact us at: info@gidrm2020.uniroma2.it